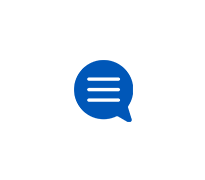 Wireless Billing
Learn all about about your wireless bill, usage, and payments.
Changing Plans Madness
I am writing for the community and to received a response from corporate.  In a nutshell, everytime, I change my plan, something unforseen  occurs.  B
Disappointed Loyal Customer
First of all, I'm not angry, and this post shouldn't be read in that way.   When changing my plan a few months back, I looked at the new unlimited tal
Administrative Fee..?.
Notice this month we are being charged 61 cents per line for an administrative fee. Come on AT&T done you have enough of our money ???
Penalty for giving you more business
I recently purchased a new IPhone and renewed my 2 year contract. And for this offer to give AT&T more business I was assessed a $40 penalty as a
 posted 
 • 
Last response by 
joy228 
Dissatisfied Customer
The billing for AT&T is so messed up. My bill cycle is from 5/24-6/23. I changed for the 4GB plan $110 a month I changed my plan on 6/2...So I am char