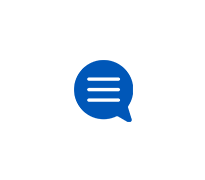 Wireless Billing
Learn all about about your wireless bill, usage, and payments.
AT&T is stealing my money.
I have spent 6 months trying to get installment plans removed from my account. I have saved every chat with every representative who has told me my is
Trade in / upgrade FAIL
I upgraded 5 lines with the trade In and get an iPhone 12 for $700 and $800 in credits! I traded in 5 iPhone XR's that were all in perfect condition!
Call code SDDV
What does SDDV mean? I understand it's a call code but what is it for? I know it's a all code for your plan but I'd like a more detailed explanation
Trade-In Credit
I traded in my samsung gs8 back in August for the samsung note 20 5g for 1000 dollar credit. It's the end of January... not a word. It did say it woul
 posted 
 • 
Last response by 
Flarky 
ATT $350 trade-in credit missing
In November 2020 my wife and I upgraded our Apple phones from i7's to i12's as part of the AT&T promotion of a $350 credit on the purchase of a ne
 posted 
 • 
Last response by 
SoloTX 
I was mislead by att representative
Who do I contact regarding a chat with a representative who offered me a deal to trade my 2 iphone phones for $300/line and upgrade to iphone 11? I've
 posted 
 • 
Last response by 
PATPCC