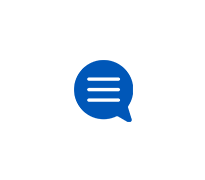 Wireless Billing
Learn all about about your wireless bill, usage, and payments.
Collections
I tried to get a loan and said I owed at&t can i find out how much I owe
RIPOFF TRADING IN PROGRAM.
I did my 2 Iphone trade in program and I did check clearly ATT said that I would get S600 credits each for the 2 models Iphone under ATT trade in prog
Monthly Access Charge?
New customer, and I see a previously-undisclosed-to-me charge for "Access for iPhone 4G LTE w/VVM" that is separate from my actual plan charge for "AT
phone contract
my contract is up in January and that is when I'm eligible for a upgrade, was wondering if I can pay the three month difference and go ahead and upgra
Using AT&T Plan/Phone In Canada
I have the Unlimited Starter plan and am taking an extended trip to Canada starting next week. Everything on the website makes it seem like I will not
Taxes/Fees on Unlimited Extra
Hi, I am trying to figure out taxes that are charged on an Unlimited Extra plan. I currently have an Unlimited Value Plan and considering changing.