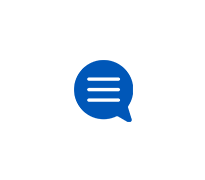 Wireless Billing
Learn all about about your wireless bill, usage, and payments.
Teacher discount never applied
This is the 3rd billing cycle and still no discount. We are paying over $40 more than promised a month because of this. We switched to att hoping to s
Chat service is a joke
I've tried getting a human to response in chat over 15 different occasions with no luck. Every time it says the wait is over 15 minutes and the connec
1 charged for 2 wireless
I just noticed that there are 2 lines and you have been charging for 2 i-watch access since my daughter went to ATT store to get access for her watch
AT&T Next Trade In Promo
I shipped back 2 iPhone XS Max after I received my 2 iPhone12 Pro Max via USPS using the return label provided. I tracked it recently and it says it i
Calls not appearing on my bill
Last week one of the phones on my account received several calls form the same number, a person that I know. Unfortunately, the user of that phone del
My expirience
This company constantly increaing price from month to month vithaut notifications Lying and unable to solve any issue wait time ti get somebody on the
Charges
Why do they charge for a shared plan and then also charge for each individual thing that you have on account.