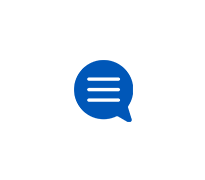 Wireless Billing
Learn all about about your wireless bill, usage, and payments.
will be late on first bill....
I have a slight situation where I work at At&t in the customer service department and nobody can answer my question of what happens if I'm late on my
AT&T CUSTOMER LOYALTY
I am writing today as the service upgrade information provided to me during a recent transaction was misleading and incorrect. On 7/9/14 I added a new
sick of att pricing
I am tired of being surprised every month...somehow we rack up more and more data charges every month without any significant changes in usage on our
ATT&T did not uphold its promise.
Prior to leaving the states I called asking for assistance in ensuring all my roaming charges/international connections would be turned off.  Unfortun
$40 Suspension fee!?
I had a payment plan set up with AT&T last month. Granted, I missed the day, but the VERY NEXT MORNING my phone was still working and I called and pai
$95 for 5 days of service!!!!
I have been a LONG time AT&T customer and spend over $350 a month for AT&T services and was disgusted by the lack of respect I received today! My comp
Service & Billing Issues
I had been a happy AT&T customer for over 9 years until it started to fall apart 1.5 years ago when I switch to iPhone 5. I started to experience miss
 posted 
 • 
Last response by 
iyertp 
customer service
As a former att agent from years ago it amazes me reading some of these posts and listening to my friends talk people that call in. How about looking