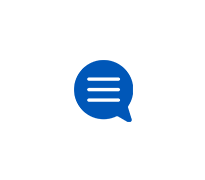 Wireless Billing
Learn all about about your wireless bill, usage, and payments.
Late payment
I set up a split payment on myAtt app. $200 is due 5/12, I could only pay $150 now and scheduled the remaining $50 for the 24th. Is this the same as a
loging into my account
I'm trying to pay a bill but it won't let me register an account. or access my current 1. I normally pay in-store buy don't want to do that anymore.
Rude reps and supervisors
I called att to make a split payment, now they are telling me that I've never paid my bill on time, due to recent suspension because we where hacked o
Buy One Get One Free Samsung phones
I purchased 2 new samsung phones last June under the BOGO deal they had offered and I still am being charged for both phones. I have called every mont
Data plan expired too soon
My in-laws have a first generation iPad that is used sparingly. This year, the data seems to be running out without the iPad being used. Do you have a
 posted 
 • 
Last response by 
Gary L 
Billing ??
Recently lost my job and struggling to make ends meet. My bill is 400+ dollars and they won't even let me set up a payment plan, I've never had my ser