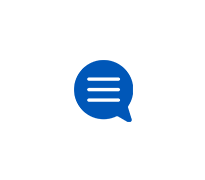 Wireless Account
Learn how to best manage your wireless service and account.
Trade - In Promo Code
I have tried several time to do the Trade in Process online with the Promo code that was provided to me by At&t.  Every time I enter the IME, Phone nu
AT&T Merger with Cricket Sucks
This merger of AT&T and Cricket is horrible.  First I just bought an expensive Samsung Galaxy S4 not even a year ago and I am being told that I have t
Complaint about ATT Store Manager
How do I make an official complaint about a manager at an ATT store.  Went last night and every piece of information she gave me was wrong.  She refus
What is Premier?
I like many of you are frustrated with not receiving my iPhone 6+ Space Gray 128GB that I ordered at 12:02am PDT on 9/12. I keep seeing that people ar
 posted 
 • 
Last response by 
drouke 
iPhone 6 plus shipped
Just wanted to share my update since I too have been a slave to this forum in the past week. I did follow some instruction as to calling the 877 phone
Complaint (long)
I am a 6 year AT&T customer.On 9-12-14 I walk into an AT&T store to pre-order a new I phone. Store is virtually empty, after about 45 minutes of "i'm
 posted 
 • 
Last response by 
Jaamch 
Upgrading with older phone
A few days ago, I upgraded my iPhone 5 to an iPhone 6+. My wife is currently using an iPhone 4S, and I've got a question: if I gave her my iPhone 5, w