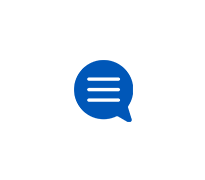 Wireless Account
Learn how to best manage your wireless service and account.
AT&T, privacy, and business ethics
I just got this email from AT&T about my CPNI usage. Apparently they want to use my private info for marketing purposes. Here's what's wrong with that
Lost or Stolen Phone Helpful Links
Report a lost or stolen phone   Replace a lost or stolen phone   Can I locate my lost or stolen phone with GPS?   If you lose your phone with Mobile B
Where can I view my contract?
I have looked everywhere for the "Contract Information" section mentioned in other posts, but I cannot find anything about my contract end date under
Micro SIM card adapter?
Hello!I currently using iPhone 4S, but like to try the Samsung Focus Flash. I understand I need a Micro SIM card adapter. So, I can use WP. Anyone kno
Add a line to get a discounted iphone
My daughter has an iphone and as of yesterday her husband has a broken iphone.  They have two lines on their friends and family.  My husband and I hav
Fee for early termination
I have FamilyTalk Nation 1400 with 4 lines including primary under 2 year agreement. I almost complete 15 months. I was wondering that if I cancel my