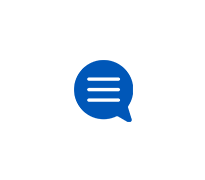 Wireless Account
Learn how to best manage your wireless service and account.
Hit a snag during your order
I already have two lines with iPhone se 2nd gen with unlimited data and wanted to buy two new Apple Watch's to add. I ordered it this morning it told
Take something off my plan
I would like to take an insurance plan off of my account. I show that there are two on my bill. How do I take one off of my plan?
Badge Recognition
To the AT&T Forums dept.; How about instead of giving me a badge, you give me back some of my money you cheated me out of???
Trade in follow up
Hello,   I had trade in 5 devices last December, and I still had not received any credits for them. When I called in to the AT&T trade in c
Customer Service Feedback
I had a terrible expereince with a customer service rep. I have called and used online chat with several different companies, never had a rep yell at
Remove emo discount
I am a former AT&T employee. I have been trying to add my new employer FAN discount but the system won't let me, it says I currently have an EMO d
Absolute incompetence
I have been an AT&T customer since I got my first phone in middle school. I'm now in my late 20s. When I transferred off of my parents' account, I