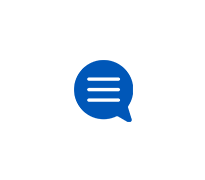 Wireless Account
Learn how to best manage your wireless service and account.
Trade in shipping label
We ordered new phones via 800 number, upon receiving the new phones we didn't get shipping labels for our trade in phones
Hit a snag during your order
I already have two lines with iPhone se 2nd gen with unlimited data and wanted to buy two new Apple Watch's to add. I ordered it this morning it told
Take something off my plan
I would like to take an insurance plan off of my account. I show that there are two on my bill. How do I take one off of my plan?
Badge Recognition
To the AT&T Forums dept.; How about instead of giving me a badge, you give me back some of my money you cheated me out of???
Trade in follow up
Hello,   I had trade in 5 devices last December, and I still had not received any credits for them. When I called in to the AT&T trade in c
Customer Service Feedback
I had a terrible expereince with a customer service rep. I have called and used online chat with several different companies, never had a rep yell at
Remove emo discount
I am a former AT&T employee. I have been trying to add my new employer FAN discount but the system won't let me, it says I currently have an EMO d