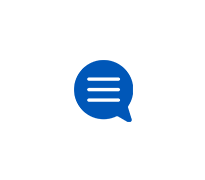 WatchTV Activation & Setup
Help for creating, activating and setting up your WatchTV account.
Can't use Watch TV
Every time I attempt to sign into Watch TV I get an error message: SORRY FOR THE INCONVENIENCE. WE ARE HAVING TROUBLE AT THIS MOMENT. PLEASE TRY AGAIN
AT&T Watch TV app login
Why does this app have to use the same username and password as my main account? I have 3 lines for me and my daughters, they watch it and I don't but
RC73 program
My RC73 program remote does not give me to enter a code to control audio receiver
 posted 
 • 
Last response by 
nabukl 
program RC73 remote control
When I try to program my DirectTV remote control RC73, it does not give me the option to enter a code for my Pioneer receiver to control the volume...
 posted 
 • 
Last response by 
nabukl 
Unable to login to attwatchtv account
I have Unlimited &More(SM) Premium plan but couldn't login to my attwatchtv account.After login it goes to https://www.att.com/support/article/wireles
Unlimited Elite and cant access hbo
I did what i was supposed to do, downloaded hbo go, chose att wireless/watch tv, tried to sign in with my att credentials, and get error Signed OutWe'
HBO Go Not Working
I have an ATT Wireless Unlimited Elite Plan which supposedly includes HBO view able on HBO Go. I have been unable to access HBO via WatchTV, HBO GO, o
Unlimited Elite plan, Free HBO
So, I signed up for the Unlimited Elite plan over a month ago, and was told and sent a text stating that I now have access to free HBO. However whenev