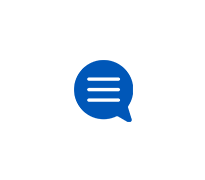 U-verse TV Account
Learn how to manage your U-verse TV account.
Cancel Service -when does billing stop
I cancelled my Uverse service on 2/9/19. I assumed service would stop that day and I would not be billed for anything past that date. 3 days later and
 posted 
 • 
Last response by 
bdkcu 
written complaint
What is the address to send in a formal written complaint. My contract is over and my service was suppose to be cancelled (Surprise I received a bill)
Can't activate myrewards card
Tried multiple ways to activate my rewards card keeps asking for my last four digits of my business phone number I work for directv now it's AT&T
Bill Increase
I resigned my Internet along with U-Verse in AUgust of 2020 for a year. At that time my bill lowered to a realistic amount each month after it increas
Att customer service sucks
If somebody from AT&T does not call me back tonight it's July 8th tomorrow when I get a hold of somebody I will cancel my service and I will call Char
How to file a claim
I have a claim # 2011001096-01. How do I file the claim to get reimbursed for repairs?