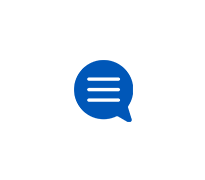 Using AT&T TV NOW
Watching your favorite programs on AT&T TV NOW.
TCM on demand movies gone
A couple days ago all the TCM movies on demand disappeared. I used to be able to "discover" the network and watch movies. What's going on? This is th
How many streams on MAX plan?
I know this has probably been asked and answered, but it's unclear from the main web page. I have a grandfathered plan right now and I pay for an extr
ATT TV Now audio sync issues
Att TV Now has a significant problem with Audio lag/sync when viewing recorded or series content. This is a big issue, if you as ATT Employees are no
not letting me log in to att tv app
I just purchased the at&t tv this morning and ive downloaded the app on my phone and tv and it will not allow me to log in to watch tv. It keeps
Login error 201
I am logging into my AT&T TV account and it does not recognize the username and password I created when I set the other TVs up. Granted, I am sett
Recorded show will not play on Roku.
I have one show recorded last weekend that when I try to play it on my Roku, I get a pop-up: Unfortunately, there's an issue. Sorry, that didn't wor