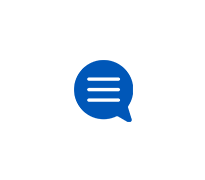 Samsung
Discuss all the Samsung devices available from AT&T.
Stolen Phone Question
My mom's device was stolen. I placed a block on the line which I guess stopped the service to it on Saturday. On Sunday I activated a new phone in its
ALL Galaxy S10's and Android 10
AT&T fails to upgrade ALL Galaxy S10's to Android 10. Samsung says all are upgradable but it is up to the carrier to handle this. I got my phone
 posted 
 • 
Last response by 
joeldf 
Unlock code not working
I got my approval and unlock code and I have tried it 4 times. It's not working. If I try once more the phone will be locked. Can I be provided with a
DM initialization not working?
When I go to software updates on my Galaxy s9 I get a popup that says "DM initialization not ready. Check network/sim card." What does this mean and h
Network Sim Locked
I bought a att s9 from another person. I inserted my tmobile sim card to see if its unlocked. Received network sim locked message. Did not know what t
 posted 
 • 
Last response by 
joeldf 
Problem Still Not Resolved
I'm continuously having issues with my multimedia and group text messages. I have called and asked for support with this many times and the problem co
Galaxy s8 active
Hi everyone. Please help me to unlock samasung galaxy s8 active by at&t I had bought this on ebay and always get error on website att.com "Oops!