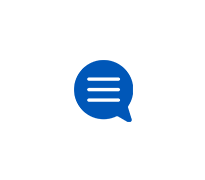 Samsung
Discuss all the Samsung devices available from AT&T.
ATT phone unlock request
Hi, I have taken a new ATT post-paid account but did not like it due to high charges. I am already on lowest plan so their is no option to reduce the
Unlock help
I have been given rhe run around on unlocking my note 10....i was told to try here before i file a complaint with the fcc... so here goes...i have fuf
 posted 
 • 
Last response by 
aimza 
A01 not receiving text messages
I cannot receive most text messages they say download and will not download. I sometimes do not even receive messages my sister tried to send me some
S20 ultra warning camera failed
S20 ultra warning camera failed issue. Have try all suggested fixes and no luck.  Even a factory reset.   Any new fixes in the works??
Unlock Note 10+
I am having difficulties with unlocking my phone. It should already be paid off but every time I'm in your unlock portal, it constantly tells me that
Unlock request stuck in limbo
When I entered the information in my unlock request, I used an email address I no longer have access to.  I cannot click the link to continue because