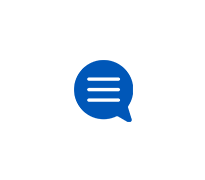 Phones, Tablets & Devices
The phones, tablets & devices that keep you connected with AT&T PREPAID.
Sounds like water in my phone calls
I was wandering if anyone else was having the same issue I was having I will be on a call and there is no rhyme nor reason to it. All of a sudden it w
port my ATT Go number
I was maintaining a backup Go phone, I should comment on the reliability, it was excellent, except for the phone battery dying out. need the number [
SIM card swap
How can I get my already activated att SIM card to work on the Blu tracfone phone? I removed the non activated SIM card from the Blu tracfone and inse
How do I enable Wifi Calling?
I have a Samsung S9+, model SM-G965U1. I don't see anywhere an option to enable wifi calling. The phone is an unlocked device. I previous had Verizon
Why did AT&T block my IMEI number?
Hi, I'm from Argentine in last October I was travelled to NYC, and bought a pre paid chip. on december 8 AT&T blocked my IMEI number, Im bought on