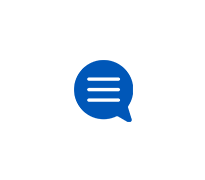 Phones, Tablets & Devices
The phones, tablets & devices that keep you connected with AT&T PREPAID.
Unlock a phone
I recently purchased a new phone for my wife and transferred our pre-paid in advance account. Now I'm trying to unlock her old phone so I can use a d
Unlocking iphone
When I type in the EMEI number in the att steps to have my phone unlocked (prepaid acct) I receive a message that it is not a valid number
AT&T disconnecting from home wifi
I have a Samsung S9 plus. Recently my phone has been disconnecting from my home wifi. I haver to restart my phone so it will connect again. I have tri
Google Pixel 4a
Will the upcoming Google Pixel 4a phone be supported by AT&T PREPAID?
No voicemail notification on iPhone 7
I have tried to set up visual voicemail on multiple iPhone 7's on my prepaid AT&T account with no luck. My wife and I both have the same AT&T prepaid
Cellular Update Failed
Ever since I updated to IOS 14.0.1 , my phone hasn't been able to send or receive messages or calls. I have tried resetting my network settings, turni