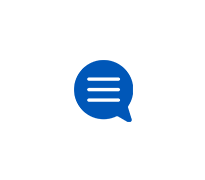 Phones, Tablets & Devices
The phones, tablets & devices that keep you connected with AT&T PREPAID.
Lost simcard
Hello, I would like to know how can I get a new Prepaid simcard with the same phone number. I had to be outside the country for a while and I used a d
UNLOCK MY CELL PHONE
Hello, I have a problem. I bought an Iphone from Ebay which said it was unlocked. I received it and as I didn´t need it I didn´t use it right away. Th
Error code meanings
I have been trying to activate my own device but every time I enter the IMEI number  i recieve this error code !eap.deviceinfo.imei.EAPU70015 (EAPU700
Unlock request denied
I bought an iPhone SE with AT&T prepaid June 2017. Used it continuously until May 2018, I then moved overseas. In June 2018 I tried to unlock it to us
LG B470 - How to turn off alarm?
Prepaid account. When alarm rings, how do I turn off the ringing, but leave it still on to ring after the snooze that was set up?   Thanx. tagletigre