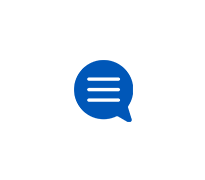 Phone & Device Upgrades
Ask questions & get information about upgrading your AT&T phone or device. Find links to upgrade topics including checking eligibility & device activation.
Feedback on Recent Experience
I thought I would post this here to provide some feedback on my recent ATT experience and some lessons learned from working with the ATT support team.
trade in using return label
Hi, I am one of those who mistakenly thought the return label that came with my new iPhone 12 was the label for the trade-in shipment.  I
Trade Phone Sent to Wrong Place
I received a new phone that required me to return the old phone for a credit. I shipped my old phone in the box the new phone came in using the label
AT&T lost my trade-in phones
On 11/14/2019 I switched from Verizon (worst decision I ever made) to AT&T and activated 3 Samsung Galaxy Note 10+s. I did this online and was tradin
Address for return
What is the address for the phone return in TN? I need to email the PO as they received my phone in system but it's not going anywhere
Trade in credit question
I trade in iphone 7+ for iphone 12. I went back to the store to give the phone for trade in and my invoice is showing 0 credit. Shouldnt it show how m