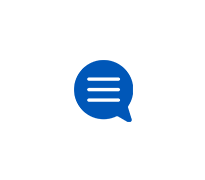 Phone & Device Upgrades
Ask questions & get information about upgrading your AT&T phone or device. Find links to upgrade topics including checking eligibility & device activation.
Swapping BYOD
I'm planning on using my Best Buy card to buy a new phone outright with 18 month financing rather than do a Next plan. Since this would technically be
Phone Upgrade - Monthly Payments?
I upgraded my phone a while ago from an iPhone 3 to a 5. I paid $199. Did I have to make monthly payments? Reason I'm asking is my husband upgraded to
trade-in my phone to upgrade
I trade-in my samsung galaxy s4 to upgrade to samsung galaxy note edge, but I only have my device and charger. What is the best way to do?
Not angry!!!!:)
I know you all get asked this a million times a day. I ordered the 128 gb gold 6+ on 10/10. I'm still in my shipping dates and am very patient. Howeve
payoff
Hi , guys I am new at at&t community forum but its brought me here becausae of my conversation with at&t so many time and I did't see any changes to t
Upgrade Eligibility
Is there any possible way to upgrade before youre eligible?? (without paying full price/cancellation fees/any other fees) I'm on a family plan and we