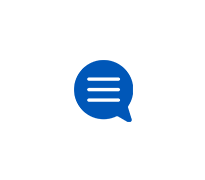 Phone & Device Upgrades
Ask questions & get information about upgrading your AT&T phone or device. Find links to upgrade topics including checking eligibility & device activation.
Rewards Card Not Received
I need help getting 3 x $150 rewards cards related to 3 phones purchased in May. The cards were never sent.  I've called multiple times and nobo
 posted 
 • 
Last response by 
hkpga1 
iPhone Trade-in through Apple Store?
Just pre-ordered an iPhone 12 off of the Apple Store because I was having a shipping address issue with AT&T. Financing and everything is going th
New iPhone 12 from Samsung Active
I am purchasing the new iPhone 12 Max in full from Apple because it comes unlocked. I have been with ATT since the 90's.  How do I upload all th
Trying to turn in my trade-in device
AT&T was having a deal on the new Samsung Galaxy Note 20 Ultra, where you would basically get a $1000 gift card when you trade-in your current dev
Trade in Scam
I traded in 2 mint condition Note 8 phones, both were paid off. I took photos of the phones front and back and other pics showing the extra bubble wra
Business Line Trade in Phone Lost
Hello, I have recently upgraded one of the business line and used a promo code: TRADEINOFFER20. I have mailed the trade in phone 8 weeks ago by us