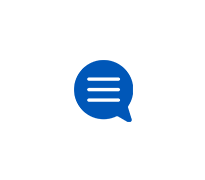 More AT&T PREPAID Discussions
Additional answers to your AT&T PREPAID questions.
Short codes
I have a code 1CO-DE5-5087 on my call detail list. What does this mean?
Sim card unknown number
I just started using at&t prepaid on my unlocked Samsung s20 5G. In settings its showing unknown number and you mail app says sim card is not ins
Complaint against AT&T
Does anyone here know how to file a formal complaint w/att? For the last 3days I have been speaking to csr's to no avail in regards to my acct & t
I would like To thank Bradi S.
Bradi S. Helped me with my pin lock issue on my iPhone within 2 minutes and had my phone unlocked and had me on my way. Thank you, you are an example
Number unreachable in reachable area
Why am I not getting any applications code like WhatsApp code on my number though the number is in reachable area. When I try to call on my number it
Can't activate pre-paid phone
I tried to activate online and couldn't get past the first page, when I called the automated line it indicated the SIM card was already activated eve