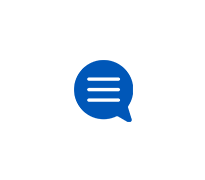 Learn
New features, change batteries, more!
Installation of new service
Hello Good Morning   I am trying to create a login account to get installation service.  I have been calling the 1-855 number you have an
IP camera question
Is there a way for me to access the at&t IP camera using the private IP address? I can type its IP address on a browser but once I'm in, it asks f
Camera options
I would like to add a few more Outdoor cams to the system. I would like to do this myself.  I've already spent a good amount of my time fixing t
Thermostat
Hi. Is there a way to set the thermostat to turn on and off at specific times of day? I set a program for energy efficiency to start at 8pm, but it do
Digital Life Door Keypad
Do you still sell the digital life door keypad? It does not show available on the website and I would like to purchase a replacement keypad.
Camera
Can I use my dlink camera with link and if so how
Adding home security
We have confirmed our move for the 29th. Im looking to have home security bundled with att/direct tv
Replacing Windows
We have just begun the process of installing new windows throughout our home.  What do we need to do to install new connections at the windows for our