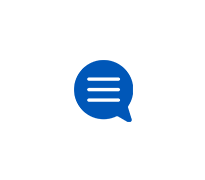 DIRECTV Installation
Learn how to connect your DIRECTV equipment & features.
Protection Plan monthly charge
The installer of our directv signed us up for the protection plan $8.99 per month after i told him we did not want it. When I saw it on our bill last
Remote controller charge
I had a bill sent to me today that included a $15 charge for a remote. When my service was installed the installer didn't have a remote so we have bee
dish pointing
Is there a website that I can look up dish pointing settings
Mandatory 2020 receiver upgrade
I have the D12-100 receiver but I have the oval egg shaped dish installed in 2015 when I moved here. I received an email about 4 months ago on the men
Directv upgrade
The fact is, AT&T is forcing everyone to upgrade to HD so they can charge the HD fee every month. No wonder the upgrade is free.  It will co
Directv Install
I am a developer and I have a 3 unit apartment complex I am looking to get pre-wired for Directv. The Directv customer service rep passed me along to
Can I track my DIRECTV Tech?
Trying to work your plans around a scheduled appointment?  We have some help for you!   Go to our DIRECTV Appointment Status page