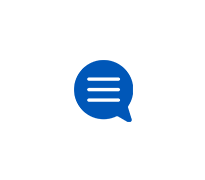 DIRECTV DVR & Receivers
Get help with your DIRECTV DVR and receivers.
ARC
This fixed the black blinking screen but I have a smart tv and once I went away from ARC I was unable to get sound through my AVR when I used the apps
software update directv
I just got my Directv Genie but the Software won't update ... I have HR44/700 and 3 Geni mini's the Client softwere says 01137 and it keeps saying up
POOR SERVICE AND EQUIPMENT
I just moved to town and had AT&T Direct TV installed. It was awful, poor equipment, lousy channel selection so I cancelled my account within a w
RC73 remote won't pair for RF.
Hello, I have a RC73 remote for my living room Genie HR54-500 and no matter what I do it would no longer pair to the box via RF or the tv/audio devic
Remote fails applying RF/IR setup
I have a RC 73 remote that out of the blue stopped controlling my STB for Directv. I've tried the mute, and enter button to try to re-pair the remote
iPad App Download Location
I'm moving, and realize I'll lose my DVR content. I have a few things I would like to save, and see the download option on the iPad app.  Is the
Pixelation only on ABC
Hello, This issue has been going on for a long time.  I have pixelation that happens every minute or two and last for a few seconds.  
Fix 4K bug
Every time we try to tape a football game from a major network when we play it from the dvr the recording has changed to a different 4K channel which
add a new tv to directtv
I have purchased an Insignia fire tv edition 4k ultra hd. I am replacing a LG tv with the Insignia. How do I sync the Insignia with the directtv remot