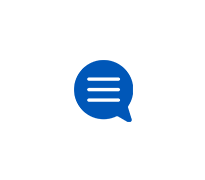 DIRECTV DVR & Receivers
Get help with your DIRECTV DVR and receivers.
add a new tv to directtv
I have purchased an Insignia fire tv edition 4k ultra hd. I am replacing a LG tv with the Insignia. How do I sync the Insignia with the directtv remot
Pixelation only on ABC
Hello, This issue has been going on for a long time.  I have pixelation that happens every minute or two and last for a few seconds.  
Genie HD DVR
Can the Genie HD DVR connect wirelessly to the primary TV without a separate Genie mini or does it require a direct wired connection (HDMI)?
New HR 24 Receiver is Loud
The receiver emits a loud high pitched sound. At first I thought it must be the hard drive, but I now suspect it is a fan. My old receiver did not pro
yellow light on receiver
tried to reset the receiver, did a rescan of channels, still getting no signal error message on only one unit. all others work fine.....suggestions o
DVR
DVR tying up my recordings with a channel I don't get! Annoying!