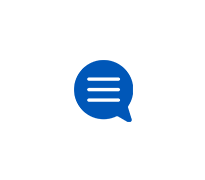 DIRECTV DVR & Receivers
Get help with your DIRECTV DVR and receivers.
DVR not recording properly..
My wife has the Detroit Tigers as a team favorite team. She has set them to record all games and set the stop time 1 1/2 hours late.   If the ga
Upgrade receiver
I have an old R16-300 receiver. I would like to upgrade to a HD receiver. Do I need to change the dish antenna or will the old one work with the new H
RC72 remote with TCL Soundbar
I cannot find a way to pair my RC72 remote with my new TCL soundbar. TCL is not an option when trying to pair using the audio option.
How to autotune on a genie
Hi I'm a Mastec employee as a Directv installer, wondering if the genie is capable of autotune like the regular HD receivers?Autotune is a great featu
Remote Control problems
Some of the frequently used buttons are not working, ie; pause and ffw. I've changed the batteries and no liquid has ever touched the remote.
Genie Gen 2
If I disconnect both power and coax from my main box, a Genie Gen 2, will it automatically re-boot upon re-connect, or is there a re-initialization pr