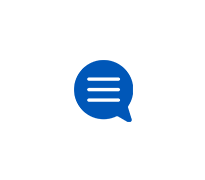 DIRECTV DVR & Receivers
Get help with your DIRECTV DVR and receivers.
DVR not recording properly..
My wife has the Detroit Tigers as a team favorite team. She has set them to record all games and set the stop time 1 1/2 hours late.   If the ga
maximum number of new locations
Trying to install two new wireless minis ( I currently just have one installed) and I get the message when I try to connect them that we have maximum
Returning Old devices
I have Direct TV devices that I never returned and now have a $616 collection in my credit report. How do I return these items and have the $616 remo
Direct TV equipment problem
I have been having problems with my Direct TV equipment--especially the DVR. It stops, pauses, drags out in recordings.  I recently switched to
Upgrade receiver
I have an old R16-300 receiver. I would like to upgrade to a HD receiver. Do I need to change the dish antenna or will the old one work with the new H
RC72 remote with TCL Soundbar
I cannot find a way to pair my RC72 remote with my new TCL soundbar. TCL is not an option when trying to pair using the audio option.