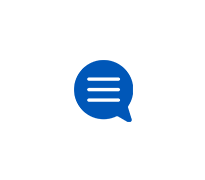 DIRECTV Apps
Get help with DIRECTV apps that you can view on any TV channel.
DVR Not Recording
I have just hooked up the HD20 and cannot get it to record. It changes channels to what I have set, etc. It just won't record. When I choose a show (r
H.264/AVC HD home video
Was wondering if support for H.264/AVC format (m2ts, blu-ray, Sony-Panasonic standard) would be supported. Would be great to be able to play HD home v
Conneting H20 to media on PC
I didn't use Viiv software. Windows Connect in Media Player 11 saw the device and I allowed it and was able to access all my video ,pictures and music
Scolling Through Artists
When I click on music and scroll through artists is there a quick way to get to an artist or do I always have to start at "A" and scroll my way down?T
Shuffle
Weather I'm using photos or music I can't get the shuffle to work. It plays in the order they are set up in. Any help?
Home video?
With a ViiV powered PC will it be possible to view non-copyright protected video (e.g. home videos) via the HR-20? One of the best things I like about
I must be just stupid!
After MANY attempts I can't get the network function to work. I have tried a network hub, and two routers!!! The last one is Viiv approved! STILL NOTH