Announcements
Don't miss your chance to add
AT&T Protect Advantage
. Peace of mind, starting at $15 per month. Open enrollment ends 8/31.
See all protection plans
.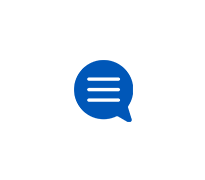 DIRECTV Apps
Get help with DIRECTV apps that you can view on any TV channel.
Macintosh left again?
I fear I know the answer to this but I'm hoping for a miracle! I have a Macintosh network, wired and wireless, 5 Macs and 2 Tivos that communicate fla
VIIV Not required
I have just installed Windows Media Player 11 on my 3 MCE 2005 machines, all non-VIIV. It located the two HR20's on the network for sharing purposes.
DVR Not Recording
I have just hooked up the HD20 and cannot get it to record. It changes channels to what I have set, etc. It just won't record. When I choose a show (r
H.264/AVC HD home video
Was wondering if support for H.264/AVC format (m2ts, blu-ray, Sony-Panasonic standard) would be supported. Would be great to be able to play HD home v
Conneting H20 to media on PC
I didn't use Viiv software. Windows Connect in Media Player 11 saw the device and I allowed it and was able to access all my video ,pictures and music