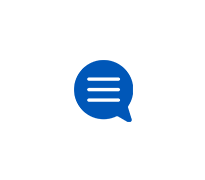 DIRECTV Account
Learn how to manage your DIRECTV account.
stop coming to my damn house
I HAVE HAD AT&T SALESMEN KNOCK ON MY DOOR AT 4 SEPARATE TIMES THROUGHOUT THE DAY TODAY.  I KEEP IGNORING YOU BUT YOU KEEP COMING BACK.  MY WIFE IS SIC
Unsolicited DirectTV offers
I have received several phone calls recently offering 50% off my current DirectTV bill. Are these real or scams?
Scammers! Why weren't we informed!
I was contacted yesterday by "att Directv" with a special offer to cut my bill in half. They had my name address phone number and bill amount. You had
AT&T/eBay offer
Just got hit with this scam, 6/2/2021. Half off my current plan (he knew what I was paying - (Edited per community guidelines)?) for the next two year
Ebb
I'm eligible for ebb i have confirmation I filled out the forms how will I know when I can use it my bill is due now
Locked out
My parental controls got turned back on and now we can only watch tv between 12am and 2am because can't remember pin set it long time ago
AT&T/eBay scam recent post addition
One more thing (and this is both clever and exceedingly disturbing, diabolical even) - He had me turn my TV on and stepped me through a few channels