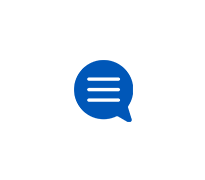 DIRECTV Account
Learn how to manage your DIRECTV account.
is watching DIRECTV online FREE???
It is not clear to me if there will be surprise charges on my bill if I watch my fav NBC and CBS shows online on my laptop. I get that you are billed
 posted 
 • 
Last response by 
tra789 
Mad as the devil
I scheduled my phone, internet, and satellite service all for one day and it all was approve. Not only that I paid money for satellite service and nev
 posted 
 • 
Last response by 
brisak 
Unbundling DISH tv
How do I go about getting rid of my Dish contract?  I'm ready to move to Netflix, Hulu, etc.  but I cannot see how to go about starting that process.
Directv
Our DIRECTV is listed under ***. I, Judy *** AT& T customer for iPad mini and Hot spot pay the bill each month. How do I get the DIRECTV account with
Redeeming the Visa card incentive
I am an AT&T wireless customer who had Directv installed last week.  I have unsuccesfully been able to find where to redeem the promised Visa card.  S
Mobile apps
Is there a mobile app for the customers that just need it for Bill pay options and account summaries only I have looked in the App Store and can't see
Customer Service Help!!
I was transferred to numerous call centers yesterday and need to figure out if I can get a direct contact person at AT&T's corporate office to reach s