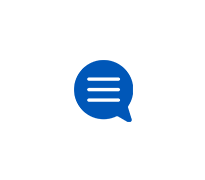 Data & Messaging Features, Internet Tethering
Tips for how you can take your internet on the go, with Wi-Fi hot spots & more.
Slow Internet and Can't Send MMS
My whole family is having trouble. Me and my daughter have Lumia 1520s and my wife has an iPhone 5S. Internet has been really slow despite full bars a
NOT HAPPY WITH 0% down NEXT program.
So what's up with this O% down Next program ? It does not benifit the consumer but rather AT&T. Making the consumer pay full price for an upgrade on i
MMS
Is there a fix for this message I get when I try to receive a picture text ?One or more of the message components have been deleted by MMS Adaptation.
Text Messaging
I turned my phone off and left it off over the weekend.  I turned it back on and i was expecting s bunch of messages but i didnt get any! i know for a
Unlimited Data speed slows after 3gb
I have unlimited data. So, why do you slow my speed down after 3gb? It sure is a good way to get loyal customers to jump ship.   [Inappropriate Subjec