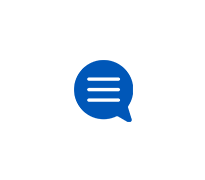 Data & Messaging Features, Internet Tethering
Tips for how you can take your internet on the go, with Wi-Fi hot spots & more.
Mobile data share plus plan??
I'm confused. I won't go into specific details, but why do I have group data share "Mobile data share plus" on a plan with only one device?? 
No bluetooth tethering on Galaxy S8
Galaxy S8 is no longer providing bluetooth internet tethering connection to any of my cars. The option is not listed under Connections settings
Un happy
I am so un happy with AT@T it is unreal . only had them for 2 months . I switched from boost mobile and its the worst mistake i have made !
cannot receive MMS messages
I was receiving MMS messages on phone (iPhone 11) and suddenly can't receive them. I can get SMS and I can still reply to old MMS and get an automated
Black hole - RCS Messages
I had oneplus 6t and working RCS messaging for a while now. In the past week I purchased pixel 5 from att and oneplus 8 pro in attempt to upgrade my