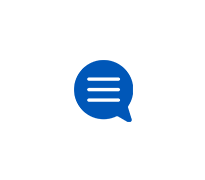 Data & Messaging Features, Internet Tethering
Tips for how you can take your internet on the go, with Wi-Fi hot spots & more.
AT&T Secure Family App
If I am an AT&T postpaid customer, can I add the AT&T secure family app to my child's phone if she under Verizon?
 posted 
 • 
Last response by 
ws154k 
Severe throttling
I have used AT&T for years now and never had too many issues, but now every time I try to use my xbox app to connect and stream from my Xbox the i
Mobile Hotspot Issue
So my plan does include mobile hotspot but when I go to my phone settings to enable the hotspot I get a message saying "To enable personal hotspot on
Low speed data
ATT is using deceptive and unfair trade practices by marketing your mobile service data plans as 'unlimited' while allegedly limiting those plans in s
group text message size limit
Currently, my group text message is limited to 18 recipients and I need more. How can I increase the number of recipients? iPhone 8 with unlimited te
Just an idea
I had Verizon then I switched to att now I'm going back to Verizon. That being said att is way faster at my house when you have high speed data but on
 posted 
 • 
Last response by 
Codyfo 
My data is not working
It stopped working after I registered my IMEI number with my activation of my At&T account. Please advise.