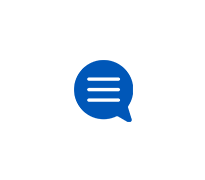 AT&T TV Account & Billing
Learn how to manage your AT&T TV account, bills and payments.
Payment extension
I would like to extend my due date of September 15th 2020 to September 18th for my Att TV service, one time.
AT&T TV Box vs. App
Using the box for AT&T TV I have frequent buffering issues (The dreaded "Your video is still loading. Thank you for your patience.") I have not had an
Do Not Mail
I am not a AT&T customer, I do not have an account. How do submit a Do Not Mail request for US Postal Service consumer marketing mail being sent t
How do I prove ATTTV was cancled?
We accidentally ordered ATTTV when we wanted DirectTV. We immediately called back and canceled ATTTV and ordered DirectTV.  We have an email sho
HBO
I do not want HBO on my account. It is on my account and I did not authorize it. Please remove HBO.
Lied about 200 gift card
We signed up with ATT cable for the 200 visa gift card. A month plus we had no card. We decided to call in and they sent us a 100 dollar gift card. Th
Delete My Profile
I cancelled this account but keep getting emails that I want to stop!
Over charge
I have been charged for something I've never ever received nor ordered I've been sent money back and then they turn around and try to recharge me. No