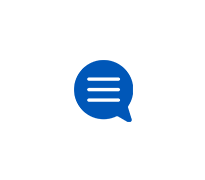 AT&T Phone Equipment
All you need to know about your battery backups and equipment.
Line repair
Many many yrs ago a car struck the pole in front of my hone. The pole was damaged beyond repair, removed and never replaced. The wires were knotted an
Outdoor phone line
We haven't had a landline in a few years and still have a line that connects our house to the telephone pole outside. We recently built a deck and thi
Unavailable
Cannot call out because messg is "unavailable"  and it is stuck there.
Power went out
Know I can't get internet connection.i unplugged the power also.did I mess up I hit the reset button also
software update 5-25-17
Very unhappy.I had an update last week that changed so much on my Note 5. For instance, the curser will not start at the beginning of a sentence, but
Home phone
No connection to my phone since storm. Have WiFi. But no dial tone on phone
repair status
My phone was to be repaired by today, May 24.  It still has no dial tone.  I can't seem to get out of the loop of sending me back to reporting a probl
Unable to call out on my home phone
I am unable to place an outgoing call using my home phone. This affects all phones. I am able to receive calls but when I dial any number all I get is