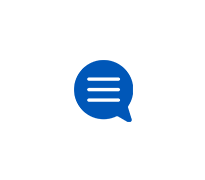 AT&T Phone Account
Learn how to manage your AT&T Phone service and account.
Service is down
My landline isn't working and I have a house hold of senior citizens we need the service up and running
Tracing caller information.
An hacker is trying to blackmail me with an AT&T number. Is it possible to trace him or find any information about him? The hackers phone numb
Change First and Middle Name
My first name and middle name were recently changed when I was naturalized to be a US citizen. I have my certificate of naturalization, the court orde
$1,000 AT&T bill
For years I have been loyal to The Comfy Phone Card when making international phone card but last Christmas the arrangement fell apart (happily now so
Old pedestal
I am working on a construction project at 501 S Lewis, Tulsa, OK 74104. There is an old pedestal in the way. I need to make sure it is safe to move.
Land Line Service
How do I resume (steps) AT&T Land Line service that I canceled less than 1 month ago? Do I have a shot to restore my former Land Line phone number