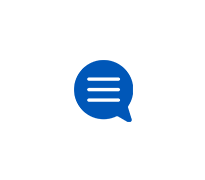 AT&T Internet Equipment
Learn more about how to use your Internet equipment.
Cell phone weak security
My internet on my phone shows "weak security" and suggests router be changes to use WPA2(AES) OR WPA3.   How do I do that?
WIFI Extender
My house is 3 stories and my husband works in the basement while I work up up stairs. Am I able to obtain a wifi extender. I've noticed a lag lately.
What to do?
I have two old modems, one is the U-Verse and the other is a BGW210 what should I do with them?
AT&T Internet Slowing Down
All of a sudden my internet speed became significantly slower.  Streaming continues to pause, and mobile devices barely work.  I assumed I used all of
 posted 
 • 
Last response by 
jpawix 
Apple Airport Extreme and Express
I have a good speed connection at home. My question is: Do I still need an Airport Extreme (it's connected to the ATT router ) and my other two AirPo
Wifi white box
It was not getting power noticed right cord wasnt plugged in lights came in oh joy then when i pulled away it came off the wall mount i placed it back