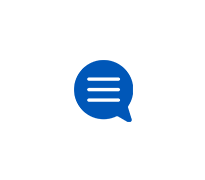 AT&T Internet Equipment
Learn more about how to use your Internet equipment.
Loud ATT generator by my house
there has been a generator hooked up to a ATT street box for almost a week. This generator is so loud I can hear it though the entire house, including
printer issues
We had internet issues, and in seeking a solution, ATT sent a new router, which the tech said was better than the one we had.  However, since that tim
Internet Outage
Why is my internet service stopping at approx. 09:25 AM (EST) everyday the last 8 days in a row and comes backup between 5 and 10 min. This is a huge
Additional WiFi extender setup issue
Good day. I purchased another AT&T WiFi extender to place upstairs, as the one that I have downstairs is not sufficient. They are both the #4921.
Uverse Internet
Power is solid green wifi blinking green and broadband 2 blinking red I tried resetting it five times hard and soft and it still not working
 posted 
 • 
Last response by 
jedec 
Cant connect to my ps4
I have been trying to connect to my ps4 automatically for a while since that never worked I had been putting all the connection addresses in manually
Open Ports on AT&T Modem
I've tried to open ports on my Modem and I was unable to successfully test a TCP connection from the internet to a LAN device. I know these ports are