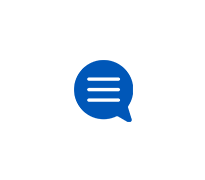 AT&T Internet Equipment
Learn more about how to use your Internet equipment.
U-Verse Wifi
I've had a u-verse wifi box for well over 2 years now. And i've had nothing but problems. What will usually happen is I will be using the internet and
Wifi problems at night
We have the highest plan on our router and every night around 9:00 pm our wifi slows down tremendously. Ive reset unplugged and disconnected all my de
Internet Throttling
I'm constantly getting buffering sometimes the tv just go blank for a few seconds before it comes back on. I'm receiving a message to unthrottle my in
AT&T Router ATTDAcNGVG
I can't connect my AT&T Router with my Brother Printer ( MFC-7860DW ). The message is that I have the wrong password. The password is clearly appa
Router dropping cisco VPN
Since getting my "upgraded" router from AT&T, my cisco anyconnect VPN for work keeps disconnecting and reconnecting every 3-8 minutes. This VPN was w
Replace modem
Hi, My connection is not giving total satisfaction. I'm a 1000 Mb subscriber and I don't benefit from the full speed. Recently, the Wi-Fi was cutti
 posted 
 • 
Last response by 
nkrim 
How to get ATT modem upgraded?
We have ATT Internet 18 and a Motorola NVG510 Router. All our wireless devices intermittently drop off the internet. Restarting the modem does not hel