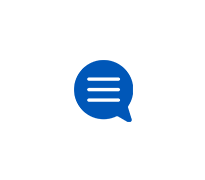 AT&T Internet Account
Learn how to manage your Internet service and account.
Help with CARE CODE: 205.2 [LU003]
A few weeks ago I stopped being able to access one of my SBC Global email subaccounts via Yahoo email. I tried signing in with the username and passwo
logging into swell.net e-mail account
I have an old e-mail account that ends in swbell.net For about a week, I have had difficulty logging into the account from the "currently.com" site.
My sbc global internet account
I am trying to set up my SBC global email account on a new computer. When I go to the website it is now AT&T and won't accept my login ID or PW f
Netbuddy/at&t refund
Netbuddy charged me a month service then it was disconnected 6 days later. How to get service back, or with att, and my $65 refund
Internet service issues
Have had At&t dsl+home phone along with mobile services for about 15 years until recently of switching mobile service to Mint Mobile for alot chea
Low income internet and landline
Hello can anyone point me in the direction of how to change my internet basic 5mbps to low income and add a landline also low income.? I am a new cust