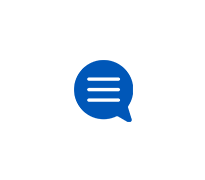 AT&T Internet Account
Learn how to manage your Internet service and account.
Reactivate Internet
My service is suspended and I paid in full but still don't have Internet. When will it come back on?
Moving
Hi there, I will be moving to a different state in December. My monthly bill has a coverage period of the 10th of current month to the 9th of the next
Transfer of Billing Not Working
I am the current owner of the account, and I have been trying to access the transfer of billing section of the website and every time I log in (with t
High Latency/ Ping/Ms
We have the 18 mbps plan and My son is always telling me that he has High Ping/Latency AT&T please help I'm not paying y'all to give me this kind
How to reinstate canceled account?
I broke my ankle a few months ago during the peak of Covid-19. I was out of work for 4 months because of the severity of the break. I finally returned
How do i file a conplaint?
I put in a transfer for my internet service because i was moving into another house. A week prior to my move out date at&t cut my service off for no r