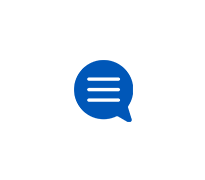 AT&T Fiber Ordering
Learn how to order Internet with AT&T Fiber.
Reward card bait & switch SCAM!
Ordered the 300 Mbs Fiber service in early november, 2018.  The offer was $40/mo plus $150 visa reward.   I called the other day to see about my rewar
Internet ATT 100
I was told by two different customer service reps that ATT 100 for internet would give me unlimited usage. In looking at myatt.it looks as if that is
AT&T Internet 300 unlimited data
Is there no limit on the data usage for this plan? I only have internet, no TV If at all, its not unlimited what is the limit beyond which I will
dedicated vs shared fiber
I have a ATT Business Dedicated Fiber line at my address. The service is outrageously expensive, $500/mo for a mere 10mbs internet. I would love nothi
Need Internet in community.
Gaffney, SC has a large community starting at the address of 1349 McKowns Mountain Road. , that would bring many ATT customers who have no other way t
AT&T fiber
Fiber was installed on my land and confirmed by a service technician.  This fiber was installed in the middle of June 2020. I'm still waiting for