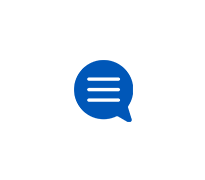 AT&T Fiber Equipment
Learn more about your Internet with AT&T Fiber equipment.
Blocking apps momentarily
How do I block Discord on my son's PC and iPad during e-learning sessions. I cannot block his access to wifi because he is in virtual class but I want
Compatible Routers w/ AT&T Fiber
I've got the Internet 1000 plan and the Arris BGW210-700.  While I enjoy saving money with AT&T, the modem/router I used with Cox (Netgear Nighthawk X
Main fiber cable down
I have been waiting a week for a fiber cable to be fixed in my area. How long will this take to fix? I work at home and my daughter has school. We hav
 posted 
 • 
Last response by 
tonydi 
Proper Gateway to use
I recently dropped Uverse TV in favor of AT&T TV, but kept my 1gb fiber optic Uverse internet and phone. I have the Pace IPH8110 Gateway but was w
 posted 
 • 
Last response by 
tonydi 
2.4 ghz wifi
Needing to get a 2.4ghz plug your work with my bgw210 WiFi.  Any step by step directions?