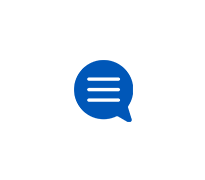 Account & Usage
Tips for managing your AT&T PREPAID account, data usage and payments.
I want to use venmo, but I can't
It's been a few months to become a prepaid user, but the only thing that why I want to change the plan is because I CAN'T make Venmo account. The prio
Paying for gift
Can I pay for a prepaid gift from the balance on my prepaid account?
Prepaid data & hotpot
I have been AT&T. prepaid customer for 2 yrs. About a month ago my data began slowing down before the end of the month && I wasn't completely satisfie
Unable to login to my account
I can't log in to my auto pay account and when I try to do the I forgot my login info I am told that my number can't be found
Help with prepaid 3 month service
I have now been charged fully 3x ($25 each)and pending 6 times  ($1 each) for my current 3 month plan.  2gb for 3 month plan.  And I keep getting mess
Nano sim card for Pixel 3
.How can I get a new nano sin card for my prepaid account?   I have a new Pixel 3 that requires a nano. I am not able to get to an ATT store. Is there