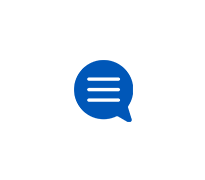 Account & Usage
Tips for managing your AT&T PREPAID account, data usage and payments.
Login to network
I have the unlimited plus prepaid plan for 70 bucks. I always pay my bill on time bc it is on auto-pay. It always seems after the bill is paid or arou
Multi line numbers
If I remove a number from my multi line account will it de activate the number I removed
Password change
Couldn't log in. Received a new pin and a new password will not work.  I follow the rules and it says it's no good.  Here is what I'm tryin
Calls Dropped When On Hold
Every time I try to register to get a COVID 19 vaccine, and there are a lot of callers in the queue waiting, I get disconnected after less than one mi
I need a help! ASAP!
Hello! The store sold me a locked phone (iPhone). How can I unlock it? I left for another country and I need help!
Account number
How do i get account number on prepaid at&t phone so i can keep number on new phone
ATandT Vesta
I have been dealing with this for months. Just this January on the 14th, they charged both 80 and 55 dollars. When I called 611 from the phone it auto
Short code
Can someone tell me who this incoming text is from on my bill. C0D-E69-7634