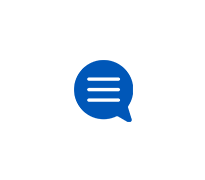 Account Features
Learn about all the account features available to you!
Fixed Wireless Internet Issues
Fixed Wireless is pretty much unusable during the day. Latency gets up to 200ms and packetloss seems to be a problem as well. Internet works fine afte
 posted 
 • 
Last response by 
kbyrd1 
Second number, same phone/account
Hello: Is there an option to obtain a second phone number with a different area code that will direct to your current number?  I'll be job hunti
Call Protect
I recently changed my number and upgraded my iPhone. I installed call protect and when I open it I only have basic. When I press upgrade to plus it te
AT&T thanks
Been having problems with AT&T's thanks since I got it, I've downloaded the app several times and it always gives me the error message. It always
 posted 
 • 
Last response by 
Nelly4 
Voice mail
I need a carrier that allows my cell phone to continuously ring when I don't answer. I DO NOT want any kind of voice mail to pick up 
Forum Sign-in Error Message
Sign-in to Forums seems to display an invalid sign-in error message in a standard browser, but seems to allow me to sign in through an incognito windo
employee survey
I just got two new phones at AT&T store and wanted too rate my service with the employee who helped me...Where do I go to do this?